The Education Ministry of South Africa Decides to Introduce Mandarin to their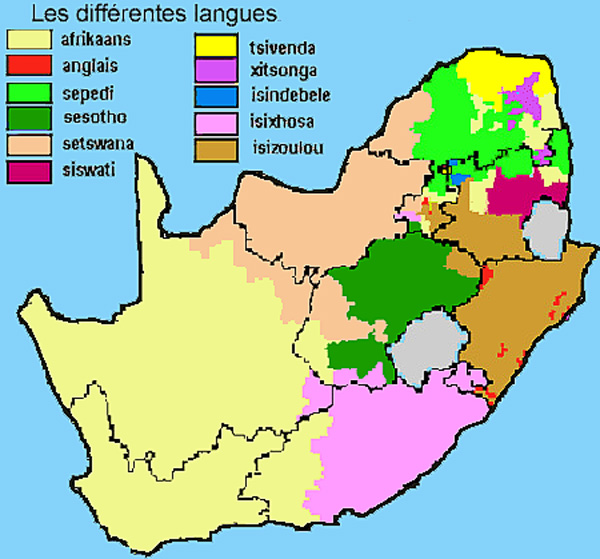 Under the modern corporate environment, it has become necessary for professionals and officials to know at least one foreign language. Most multinational companies look for candidates who are well versed in different foreign languages. There is a need to introduce some popular foreign languages in the education system of every country so that students are groomed from the beginning itself.

Like many other countries, South Africa, the nation of 11 official languages, has also incorporated Mandarin, the Chinese language into its school curriculum. This move is being taken as a part of an effort to indulge in broader trade relations with the trading partner China, and has got mixed responses in the country.

In South Africa, if you have to say hello, there is no shortage of options, as you can pronounce the term in 11 different official languages. You can say "sawubona" in Zulu, "dumelang" in Setswana, "hallo" in Afrikaans, among others.

However, the education ministry of South Africa hopes to introduce one more language to this linguist nation. People can now say "ni hao" officially to Mandarin Chinese.

South Africa and China agreed and signed to cooperate on five areas, including curriculum development, teacher training, research and development in basic education, math and science, and vocational training.

Valuable partnership
Troy Martens, Spokeswoman, Ministry of Basic Education, says that the new partnership is very precious to both countries. However, officials have not yet confirmed how much the new projected proposal will cost.


Martens said, "It is very exciting because it takes the relationship between South Africa and China beyond just trade relations, and into the mutual development for both of our developing countries. So it is very exciting and both countries have indicated that for them education is a high priority, and that is why education is high on the agenda of collaboration between the two countries."

The roll-out of Mandarin language in schools is the foremost aspect of the plan garnering the most attention.

According to a study conducted last year by Pew Research Centre, South Africans have mixed feelings about China. The survey mentioned that about 46 percent of South Africans do not want the Chinese customs and ideas spread in their country, whereas 60 percent have an aversion to Chinese television, movies and music.

However, Martens has different viewpoint, "China is South Africa's biggest trading partner."So it is extremely beneficial to learners in South Africa to be exposed to the Mandarin language as well as Chinese culture," She added, "Now this will not be compulsory, it will not be for every school, and it will not be for every child. But for schools that feel they have the capacity to offer Mandarin as a subject, we think it is a great opportunity for South African learners to be exposed to this international type of language."

The spread of Mandarin language
Though the census of South Africa, accountable to keep record of nearly 51 million population, does not keep record of the native Chinese speakers in the country, but unofficial estimates show they are probably somewhere under 830,000 South Africans, whose first language is not among the 12 most popular.

During the apartheid era just two decades ago, South African schools intentionally provided low-quality education to the mainstream population. Around the same time, a radical expansion of Chinese education system took place. Moreover, the Organisation for Economic Co-operation and Development last year ranked Shanghai students as the leading scorers in reading, science and mathematics, in the world.

South Africa believes that agreement will help improve the quality of education and sharpen the skills of South African students.

Article Source: bit.ly/1iufwjQ